Laxmipati group of institution is a community of daring minds. It is a place for students who are venturesome by choice, who have talent, passion, and independence of spirit, and who are prepared to dream big and work hard in order to make a difference in the world.
One way that Laxmipati group of institution provides opportunities for students to excel is through research opportunities. Conducting research as an undergraduate not only gives students an advantage when applying for fellowships or graduate school, it also gives them a chance to tackle real-world problems and to find out what it's like to be treated as colleagues by their professors, many of whom are the leading experts in their fields.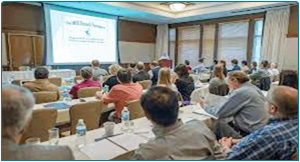 Students have the opportunity to work side-by-side with professors in deeply engaging research in the classroom, in world-class facilities and in the field, both during the academic year and in the summers. Students may also pursue their own independent projects. Students regularly present with professors at conferences and have been featured as co-authors on papers in peer-reviewed journals.

We also organize conferences for students which is helpful in study and research work.

The Conference of Colleges is where they come together to deal with matters of shared interest and common purpose. The Conference, and its sub-committees, have two main functions.

Firstly, it enables colleges to act collectively on issues that matter to them. This may range from sharing information and good practice, to acting together to procure expert advice or services.

Secondly, Conference acts as a voice for College interests within the university community. Conference enables Colleges to debate and act upon the key issues of the day. Shared views and policies are developed and decisions made. This enables a collective college perspective to be communicated widely and to influence university decision-making.